Turn your collection of digital photos into collage screensaver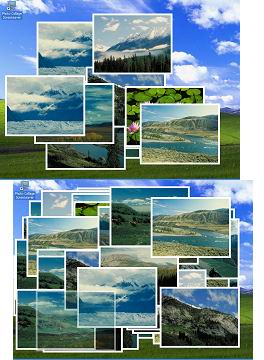 Photo Collage Screensaver is a beautiful screensaver that creates a collage from your favorite pictures on the display right before your eyes.

Simply add your photographs on screensaver's settings to have the computer display them when idling. You can choose whether your pictures should be shown in turn or in random order, set the speed of displaying the pictures and stop the screensaver at any moment to have a better look at the picture.

If you have a collection of pictures, you should definitely try this screensaver! You can try the program absolutely FREE!
Download Photo Collage Screensaver now